Macomb Dentist - Macomb Dental Office
Comfort and convenience are the hallmarks of Dr. Teno's, office operations. To ensure your convenience, below is the information you need about our hours, location, appointment scheduling, insurance acceptance and billing.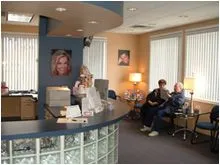 Cobblestone Ridge Dentistry
16800 24 Mile Rd. , Suite 5
Macomb, MI 48042
Phone: 586-781-2757
Fax: 586-781-5493
Monday: 8:00 AM - 5:00 PMM
Tuesday: 10:00 AM - 7:00 PM
Wednesday: 8:00 AM - 5:00 PM
Thursday: 7:00 AM - 2:00 PM
Friday: Closed
Saturday: 8:00 AM - 12:00 PM
(1st Saturday of the month)
"Beverly, Office Manager 26 years at the office"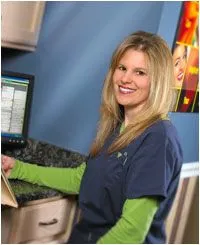 "Denise, Hygienist 30 years experience"
Appointments
Because we do not double-book our patients, it is rare that you will wait longer than 10 minutes for an appointment. You will never be rushed and we spend on average 1 hour with each patient.. If, for any reason you cannot keep a scheduled appointment, or will be delayed, please call us as soon as possible.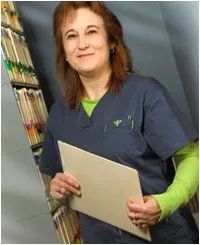 "Susan, Dental Assistant, 15 years experience"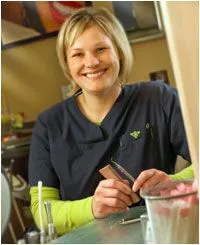 "Diane, Hygienist 25 years experience"
Billing
In order to facilitate access to the very best health care possible, you may choose from any of the following (including a combination of): Cash, Visa, MasterCard, Discover, American Express, Money Order or Personal Check. We also accept Care Credit Financing, and Citibank Financing which offer 12 months interest free financing. 12, 24, 36 and 48 month plans are available.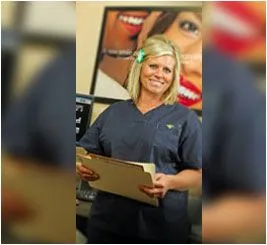 "Dawn, Dental Assistant 30 years experience"
Insurance
The range of benefits depends soley on what your employer wishes to purchase. Some plans cover as little as 30%, and some as much as 100% of dental services, with most falling in the 50% to 80% range.
Some plans base the amount of benefits on a schedule of fees arbitrarily developed by insurance companies. For this reason, you may receive a lower percentage plan than the reimbursement level indicated in your dental plan. For example, if your plan states that it will pay 80% of the cost of a specific treatment, it means 80% of the fee arbitrarily determined by the company and not the actual fee charged by our office.
The financial obligation for dental treatment is between you and our office. The insurance company is responsible to you and not our office. We will assist you in any way we can. Once your carrier has paid the claim, any difference will be due upon receipt of out statement. If for some reason, we have not received your insurance carrier's payment 60 days after the claim, the balance will be due and payable by you.
Thank you in advance for your cooperation in this matter.
Dr. Teno and Staff
The following is a list of accepted insurance carriers:
Blue Cross
Dentemax
Jardines
Guardian
Delta Dental
Metlife
Aetna
*Please call in advance to corfirm we accept your insurance carrier.
Facilites and Equipment
State of the art office featuring:
Digital x-rays
Digital photography
Soft tissue laser therapy
Bleaching services
Aromatherapy and complete smile makeovers
TV's in every room
Computer imaging is available to "test drive" your new smile
We observe and exceed all OSHA regulations regarding steralization procedures
Our staff is CPR certified and takes over 50 hours of continuing education each year
We also provide general dentistry services including white fillings, root canals, crowns, and oral surgery.