Dentist Macomb, MI - Jeffrey R Teno, D.D.S.
Cobblestone Ridge Dentistry
Jeffrey R. Teno, D.D.S.
Exquisite Dental Care Changes Lives Daily
A beautiful smile is no longer just for the rich and famous. Your smile can look good, and you can feel good about it immediately, often in just one appointment. Affordable and comfortable procedures now offer you an easy and permanent solution to a beautiful smile.
We are now certified in treating Sleep Apnea with Somnomed technogy.
We are also certified to administer Botox and Dermal Fillers
At Cobblestone Ridge Dentistry, we believe that a dentist and patient become a team for treating an individual's dental needs. Dr. Teno spends most of his time listening to understand your concerns and responding with the best treatment options for you. We also follow up to make sure that general pain is relieved, problems are resolved and your health improves.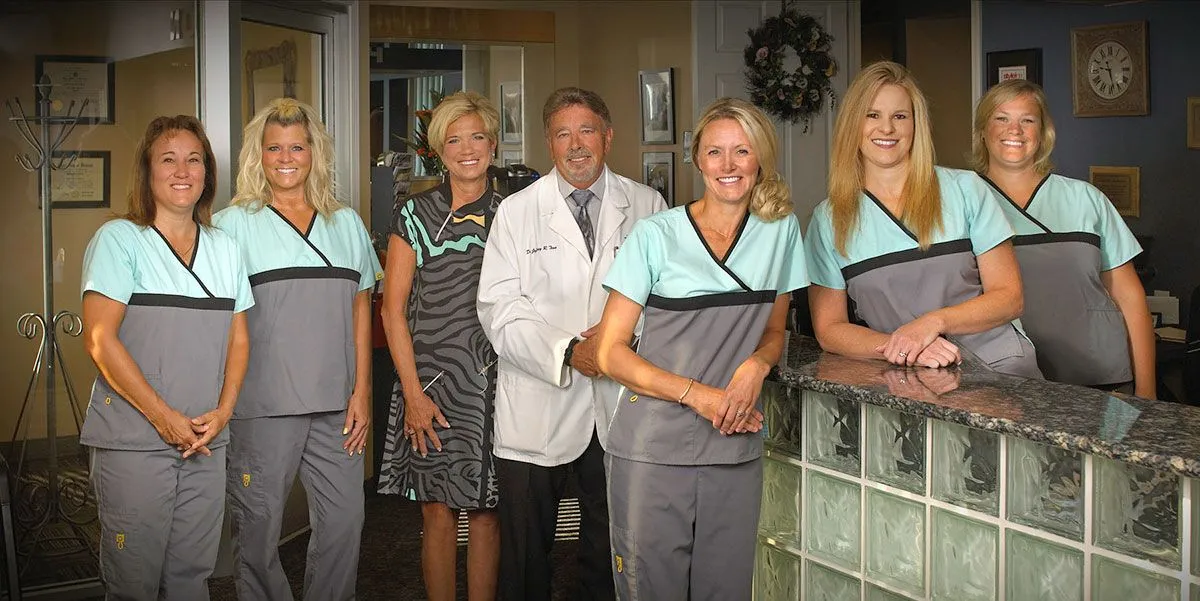 We also want our patients to be informed about dental problems and treatments, because informed patients make better decisions about their health and well being. That is why we've included an extensive section on the web site covering the full array of topics associated with dentistry and dental diagnoses and treatments. We encourage you to look through these pages whenever you have an interest or concern about your dental needs and care.
We also know that convenience in the Macomb area is important to your selection of a dentist. In these web pages you'll find information about Dr. Teno's office, including our 24 Mile location, maps, directions, hours, insurance policies and appointment scheduling. Please feel free to contact us with any questions you have or to request an appointment. We hope you'll find our practice offers the accessibility and personal commitment you look for from a dentist.
Dentist Overview
Dr. Teno and his staff have taken extensive trraining in the art of facial esthetics.
Dr. Teno has studied extensively at the prestigious Las Vegas Institute for Advanced Dental Studies (LVI) concentrating on Cosmetics and smile makeovers.
We serve the following geographic areas in Michigan: Armada, Casco, Chesterfield, China, Clinton Township, Columbus, Ira, Macomb County, Memphis, New Baltimore, New Haven, Oakland County, Port Huron, Ray Center, Richmond, Romeo, Saint Clair, St Clair County, Sterling Heights, Utica, Wales, Washington, and Yale (Southeastern Michigan)
Call our Macomb Dentist Today at (586) 781-2757 for your Appointment